Established in 2018, The Collierville Pipes and Drums is a competitive and performing Bagpipe Band based out Collierville, TN. The band has performed for Veterans Day Celebration and The Christmas Parade for the Town of Collierville for three years, teaches bagpipes and celtic history at Collierville High School.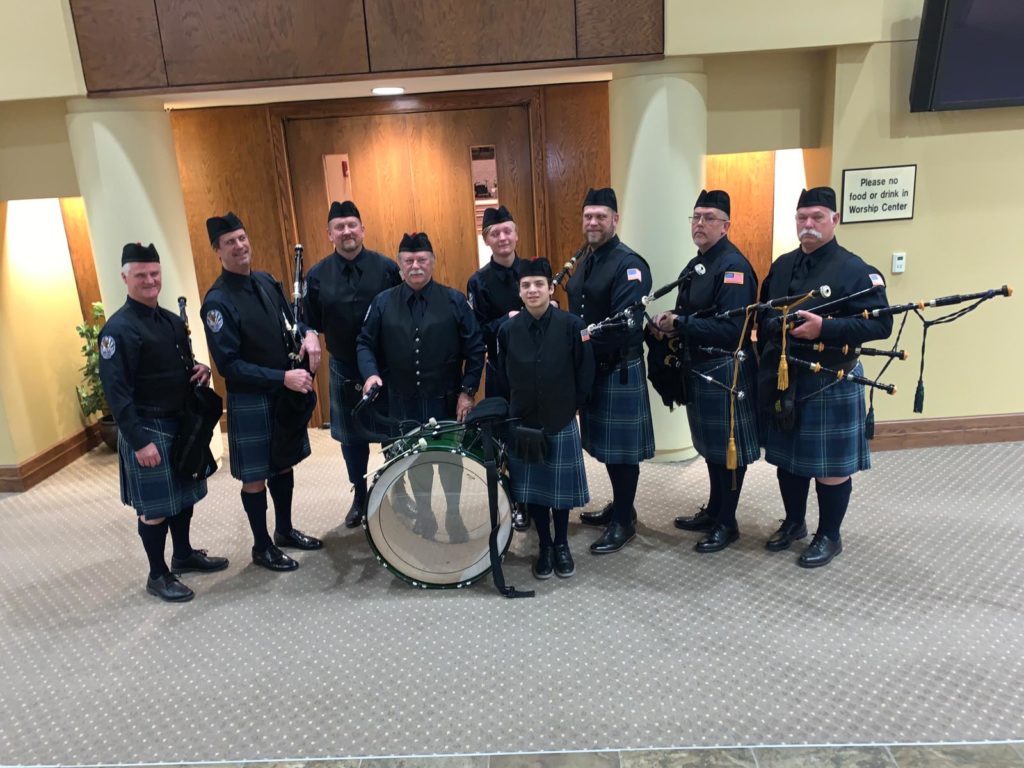 Our band is growing fast. You have probably seen us at events in the community or heard us practicing at Cox Park in Collierville.
We are a nonprofit organization providing the greater Memphis area with education in Celtic music including Great Highland Pipe, small pipes and drumming.
We are available for all types of celebrations, corporate events, funerals and parades